This is a boxed content block. Click the edit button to edit this text.
What past clients have to say
Texting requests was a hit

Nolan was professional and incorporated the music we wanted played at the wedding.

Caroline Tarkowski

August 2014

Loved everything. Thanks Sean!

He helped mc when ours was too intoxicated. Also great assistance with the entertainers. Overall good experience.

Moe was great! Organized, prompt and accountable.  Loved the lights:)

Loved that Sean mixed it up by playing guitar and DJing. Great job getting everyone on the dance floor 🙂
Collective years of experience.
Songs in our music library.
Our recent articles on weddings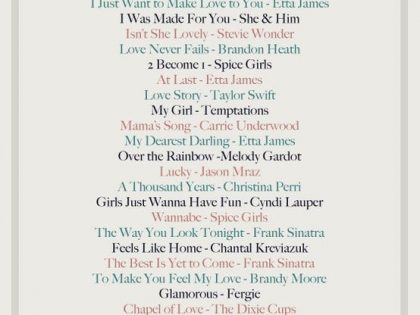 Here are a few samples of a current typical wedding playlist, we hope it gives you a few ideas....