This is a boxed content block. Click the edit button to edit this text.
What past clients have to say
Moe was great! Organized, prompt and accountable.  Loved the lights:)

I liked how Sean took the time to get a feel of the crowd and the music that they liked to hear. he played everyone's requests. I received a lot of compliments for him from my guests

We were so happy with Nolan, he was great and played everything we asked.

Thanks Sean for the entertainment for the evening. Everyone had so many good things to say about the classical guitar and DJing. You got the people to dance the night away, which is exactly what we wanted! We had a fabulous time and thanks for replaying songs that I missed!

Janice and Steve Smith

July 2015

Honestly - Sean was perfect. Everyone is still complimenting us on our DJ!!!

Kelli Gillespie

October 2013

Loved that Sean mixed it up by playing guitar and DJing. Great job getting everyone on the dance floor 🙂
Collective years of experience.
Songs in our music library.
Our recent articles on weddings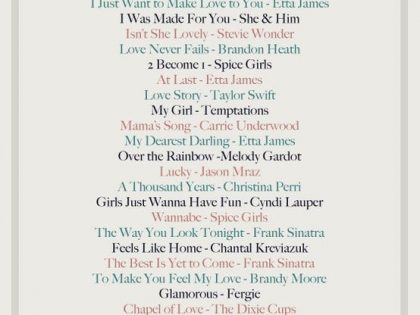 Here are a few samples of a current typical wedding playlist, we hope it gives you a few ideas....