This is a boxed content block. Click the edit button to edit this text.
What past clients have to say
Nolan was very easy to work with and was receptive to al our requests. He was the main reason we chose 1st in entertainment (initial consult was with Nolan) and so we were happy that he was the dj. Overall he kept people on the dance floor and did a good job juggling our music requests (for ukrainian/folk music versus popular/dance).

nadia luciuk & yannick monaghan

May 2011

Moe was great! Organized, prompt and accountable.  Loved the lights:)

Nolan had a great mix of music for the people attending the event. Everything was amazing.

The ceremony set up looked and sounded great!

Sean was very professional and happy to respond quickly and politely to ALL of my emails and questions.   I was very comfortable going into the wedding knowing that everything was taken care of and under control.

The music at the ceremony was beautiful.  I liked that I had different choices in music, but not overwhelming.

[During the dance portion] Sean really played what the crowd wanted to hear and went off of their vibe, in addition to my and my bridesmaids' requests.

I thoroughly enjoyed the evening and so did our guests.

We were so happy with Nolan, he was great and played everything we asked.
Collective years of experience.
Songs in our music library.
Our recent articles on weddings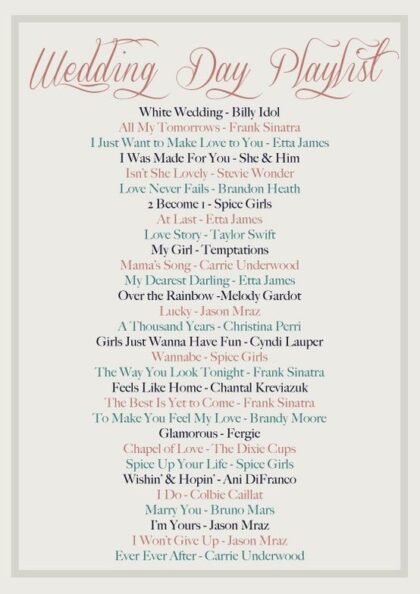 Here are a few samples of a current typical wedding playlist, we hope it gives you a few ideas....